When Kitchen Fires in Shreveport Ruin Holiday Festivities
12/29/2019 (Permalink)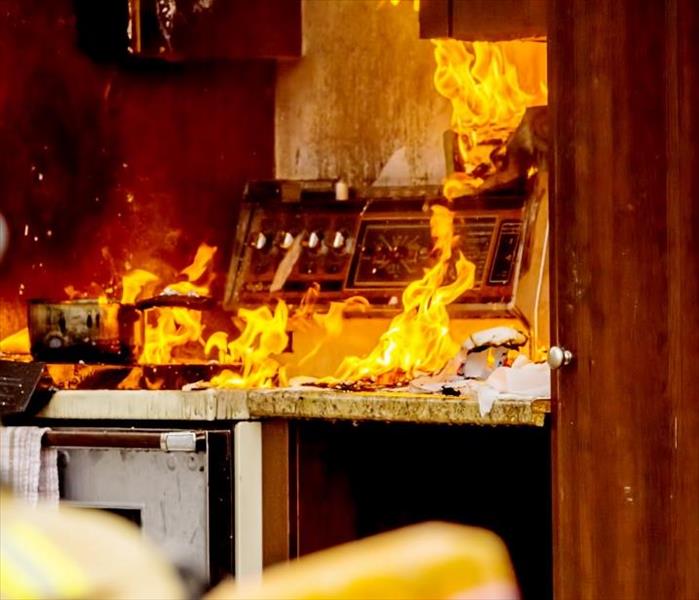 Cooking fires are some of the most common in the US. Fortunately, SERVPRO has the knowledge and equipment to restore your fire damaged home.
Removing Holiday Fire Damage from a Shreveport Kitchen
The Christmas season is among the peak periods for home kitchen fires. From 2004-2008, US fire departments responded to an average of 154,700 cooking fires that caused an annual average of $724 million in property damages. Unattended cooking equipment was among the leading cause of these fires. From 2004 to 2005, for every US household fire reported, 50 went unreported.
If your Shreveport residence has suffered fire damage from a kitchen or cooking- related disaster, SERVPRO technicians are available to assist you in restoring your home to a preloss condition. These professionals use industrial-grade equipment and practices rooted in scientific theory to ensure that you get a high-quality clean every time disaster strikes.
SERVPRO Serves the Community 24/7
SERVPRO team members are available 24 hours a day, seven days a week, 365 days a year, including all holidays, because this firm knows that disaster can occur anywhere, any time. SERVPRO offers over 1700 US and Canadian franchise locations, strategically positioned to address emergencies, both big and small. Not only does an immediate response make it possible to minimize damage, but it can help homeowners save on repair and replacement costs for their furnishings and possessions.
How SERVPRO Can Help
One of the most pressing concerns after a cooking fire occurs is dealing with invisible protein residues that can leave a very distinct and strong odor that persists without professional-grade cleaning. SERVPRO has a variety of tools available to address odors related to fires, including augers, whips, and brushes designed to dislodge soils trapped in HVAC systems. Our technicians achieve odor control using air scrubbers with HEPA filters designed to catch odor-causing particles as small as 0.3 microns and a variety of odor-counteracting solutions, including time-release tablets, pellets, granules, and EPA-registered antimicrobials. Using both wet and dry cleaning solutions, we can mitigate fire-related damages and restore homes after a disaster occurs.
SERVPRO of South Shreveport can leave your home looking, "Like it never even happened." Call (318) 865-4655 for a rapid response team that can help you during the holiday season.
More about Shreveport.