We Have The Experience And Equipment To Handle Your Shreveport Home Restoration
3/21/2019 (Permalink)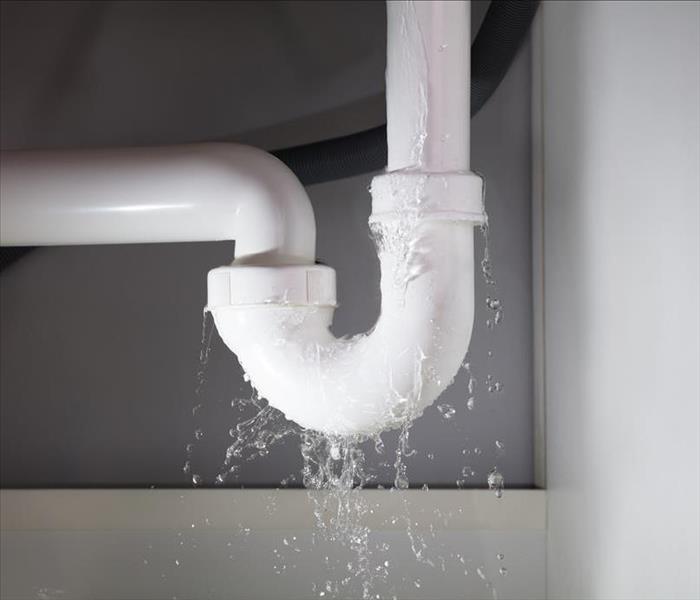 When you need water cleanup services after plumbing failure in your home, call our experts. We are available 24/7 so call us day or night.
SERVPRO - Water Cleanup Procedures For Shreveport Homes
Shreveport is far enough north that flooding is not the recurring problem here as it is down along the Gulf. Our community still has the rain to deal with, but most of the damage from water comes from inside sources like broken appliances, split hoses, and plumbing failures.

In most of these situations, there are no contaminants, with the exception being a backed-up toilet. The water cleanup after a minor disaster like that deals with, well, clean water. In some cases, however, SERVPRO restoration teams have to deal with the damaging effects of detergents from dish and clothes washers when handeling water cleanup in Shreveport.

None of these cleaning agents are for use on carpets. The chemicals to remove food and soil can damage carpet fibers, dilute the color dye, and cause delamination, which is where the top and bottom layers separate. Our first step to eliminate the threat is to remove as much of the water during water cleanup as possible with pumps and smaller extraction devices.

If the color is not damaged, team members next use an industrial carpet cleaner and a mild shampoo to isolate the other detergents. Technicians then use the vacuum on the device to remove the water, shampoo and suspended detergents from the carpet.

Our next task is to lift the carpet for drying and to examine the pad underneath. If the detergent or the water caused the pad to begin deteriorating, SERVPRO team members would remove it for disposal. They carefully detach the carpet from the tack strips and roll it up for temporary storage in another part of the home. After cleaning the floor and installing a new pad, they roll the carpet back in place.

If the carpet is still damp, however, technicians lift it at opposite ends and use an air mover and an exhaust fan to force dry, warm air under and over the carpet while drawing away the moisture still trapped inside.

Our goal at SERVPRO of South Shreveport is to return every home to its original condition before the water or another disaster. If you need our experience, training, and extensive equipment inventory to return your home to a livable condition, call us today at (318) 865-4655. We are here for you.
Click here to learn more about recycling in Shreveport.