For Shreveport Properties, Why Oh Why to Call SERVPRO For Water and Storm Damage Mitigation
1/30/2019 (Permalink)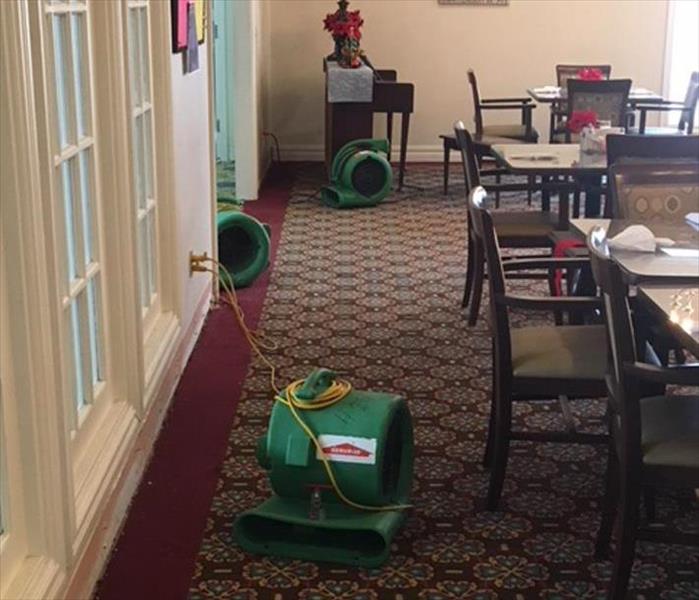 SERVPRO uses Industry-Leading Equipment for Water Removal in Shreveport Commercial and Residential Properties
Call the Professionals When There Is Water Damage to Your Home in Shreveport
Standing in your living room with water up to your ankles is not where you want to be. However, many factors could come together and make the unimaginable happen. Your home is flooded due to a storm or a hurricane, and suddenly you are faced with the need to engage water removal professionals to safeguard your safety and to return your home to how it should be. Whether you have a few inches of standing water or just the aftermath of its entry into your home, it is important that you reach out to a team who is experienced in this process.
When our SERVPRO Green Fleet arrives, you see that we have specialized equipment for all aspects of the water removal process. Our powerful pumps can be used when the standing water is at least a few inches, and we will use smaller equipment for more localized water deposits. Hygrometers and moisture detectors allow us to monitor moisture levels along with temperature and airflow, so we may achieve ideal conditions to remove all water traces from your home. You may also see us utilize infrared cameras to detect any water that may be hiding within walls or ceilings and invisible to the naked eye.
At SERVPRO we have trained specifically for these emergencies. Our emergency line is available 24 hours a day, 7 days a week to offer that rapid response you need. Upon receiving your call, our team of technicians and specialized staff is sent to your home first to assess the situation and make recommendations on the next steps. Always keeping safety in mind, we can evaluate the impact the water has had on your property, including examination of any structural damage, as well as assessing the extent to which your personal property has been affected. Based on our observations we can begin the water extraction process, the first step in recovering your home.

At SERVPRO of South Shreveport, we are locally owned and operated with the support of a nationwide network of specialists. Moreover, when you call us at (318) 865-4655, we are ready to put our knowledge and expertise to work for you. Water removal is not only about eliminating the water that entered your home, but it is also about knowing how to prevent further damage. Our professional team can anticipate those hidden dangers and help you make your home look "Like it never even happened."
Shreveport residential information here